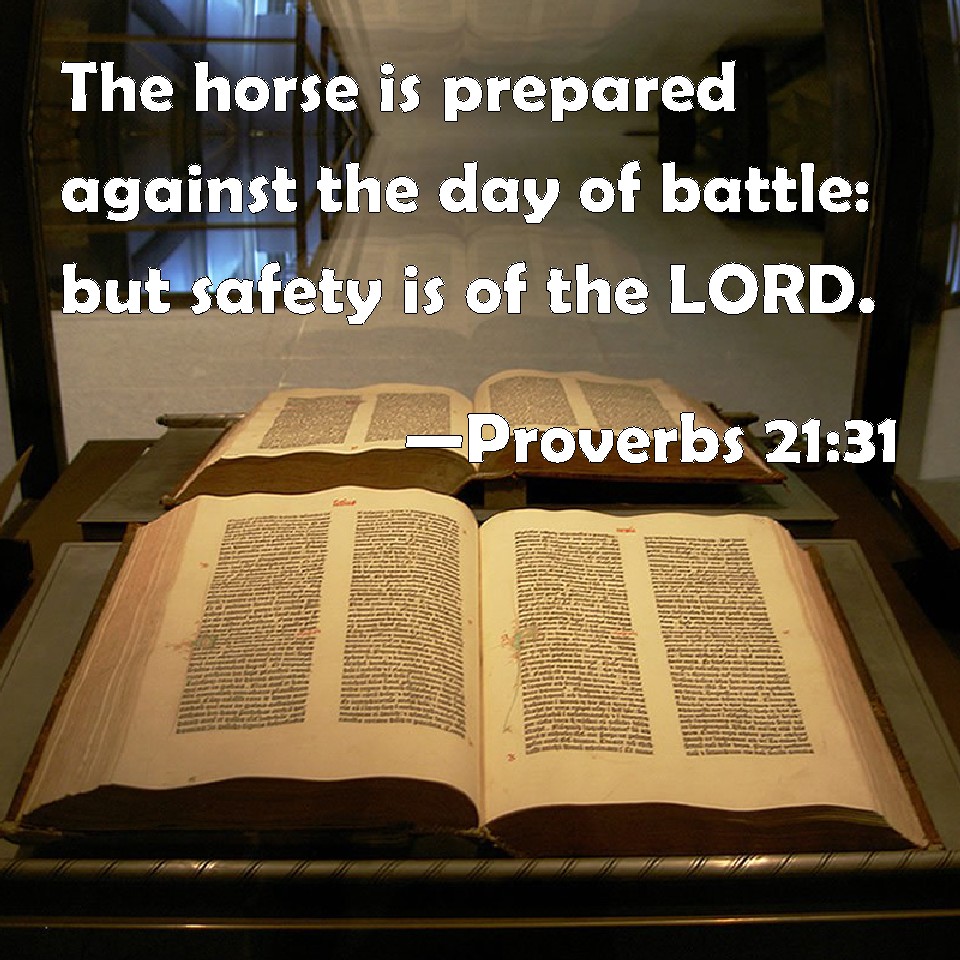 Trust is hard in this day and age. Food companies say "natural" and they are filled with junk. Politicians say "trust me" and they lie through their teeth. Friends build up your faith in them only to turn tail and run to the nearest ear to gossip into. Trust is hard. But, we find it's a lot harder when we put our trust and faith in the wrong place.
We can prepare all we want, we should prepare for life's battles. But, when it comes down to it, our safety and well being rest solely in one place, our Lord and Savior's hands. If we haven't fully trusted Him for our lives and our path, we work in vain.
My husband has a job that plays this out so well. I have told him since we were engaged, "You are safer standing fully unprotected on the worst streets in this world wit God on your side than you are in our home, armed to the teeth, with locks up and down the door with God not on your side, so I will just hold you up in prayer." Nope, he hasn't been unharmed in his career. He has been hurt. But, I know God's hand is in his life and working for good. Every time he's been hurt the end result was good. The end result wasn't ever supposed to be about if he had harm come to him, it was something else. He was the tool. Sometimes tools get hurt in their proper use.
Our new pastor shared a passage with us yesterday via text.
The thing that hath been, it is that which shall be; and that which is done is that which shall be done: and there is no new thing under the sun.

Is there any thing whereof it may be said, See, this is new? it hath been already of old time, which was before us. Ecclesiastes 1:9-10
God has seen it all. He knows it all. We know a tiny, tiny bit of a tiny, tiny piece of an infinite puzzle that's not even been laid out fully for us to see. And, yet, we trust ourselves more than the Creator of the universe. How misplaced our thoughts and plans are.
Have not I commanded thee? Be strong and of a good courage; be not afraid, neither be thou dismayed: for the

Lord

thy God is with thee whithersoever thou goest. Joshua 1:9