Talking Fingers Inc.
has a product called
Read, Write & Type
that incorporates typing with phonics for a unique experience, and we were lucky enough to get program access for a review. My younger son, who is 8 years old, spent some time playing around with the various games and such to really get a feel for the program.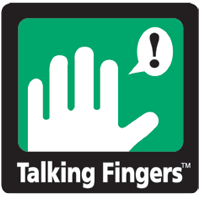 When I was in school every 8th grader had to take a typing class. Of course, typing for us was on an electric typewriter. We had our little book that folded so it would stand up and we ASDFJKL; for days and weeks on end. But, today's generation of kids hardly know what a typewriter is anymore. They have grown up with computers the size of our palms from birth. Typing is very different now, and we need programs and aids that will help these kids learn how to use a keyboard properly and to type well in the technology generation that they are. Talking Fingers Inc. has come up with their answer to that dilemma in Read, Write & Type. Their online program is unique in that it doesn't just teach kids how to type, but it also teaches them wonderful reading skills.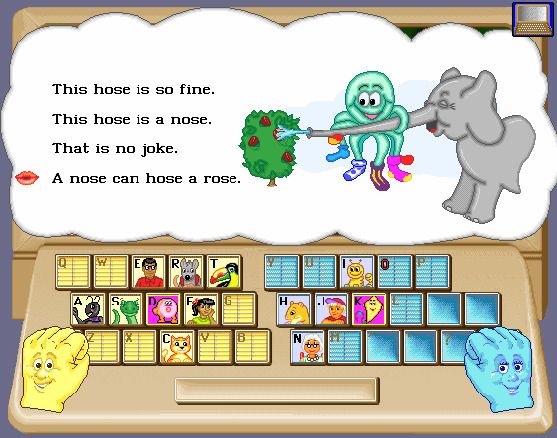 How We Used It:
We had immediate access once we received our log-in information via email. Both of my kids could participate each with their own user area so they didn't have to remember who did what, not get their own awards, and so forth. Set up was very easy and took just minutes. They were ready to go not long after we started the sign up for our account.
I sat the boys down together to begin with and let them watch my younger son as he was introduced to the workings of the characters, games, and activities. We meet two characters that look astonishingly similar to gloved hands. I don't know, maybe it's just me. Ha ha.
You begin immediately with games that start to familiarize your child with the keyboard layout and key functions. Soon my younger son had it figured out and went on his way to working the first level of the program. My older son watched because he has a harder time picking up nuances of new activities. It wasn't too long before he had it figured out and didn't need our help anymore. It really was that easy.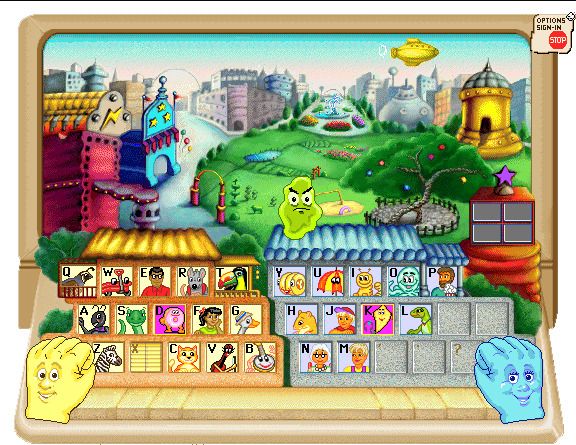 One point I wanted to mention was that this program is designed with the ESL student in mind. It wasn't an afterthought, it is very friendly and usable to a child learning English as their second language and Talking Fingers Inc. highly recommends it's program for that use. I have never seen a typing program with that selling point or design, ever.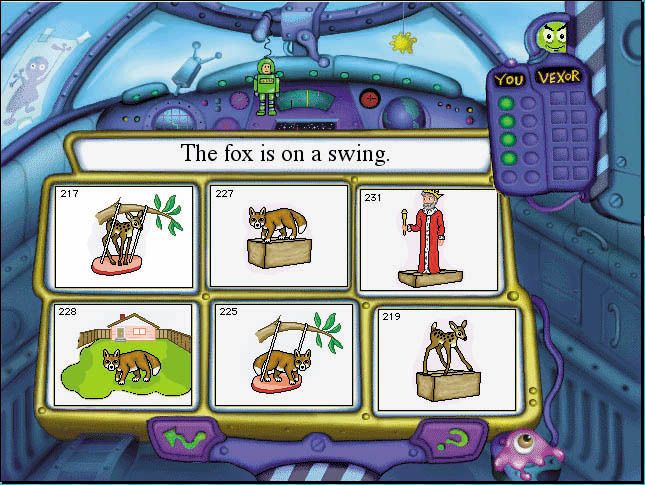 I know this post is picture heavy, but I really wanted you to have the opportunity to see the graphics and set up of the program. It's hard when you start a service like this to get a feel for how it will work, look, and be when your child begins to work with it themselves. I think the pictures and graphics are cute but not over the top which would possibly turn off kids. They are colorful and I think artistically done.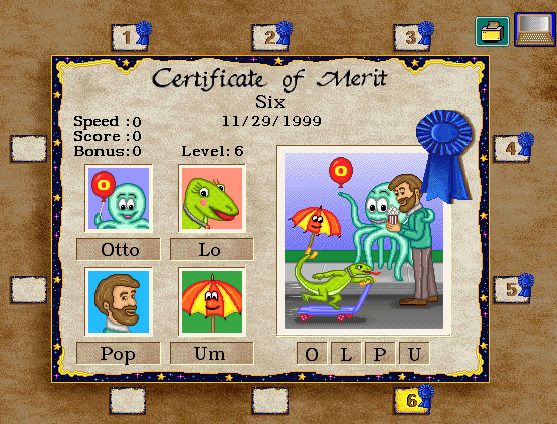 What We Thought:
As far as my child with special needs goes, this was very user friendly for his issues and learning disorders. He could move around the program easily and figure out how to do pretty much everything without my guidance.
My 8 year old liked the idea of the program, but he felt, for him that it was below his level. He said it felt babyish. I think, for him, it was. He is gifted so maybe it's not all 8 year old kids, I don't know. Ha Ha, I don't have any other 8 year old children to compare him to on hand. It says it's for ages 6 - 9 and I feel that's an appropriate level. A precocious 5 year old could handle it and a 10 year old with some learning issues would probably still like it. So you would need to know your child for that question.
I liked it. I thought it was a unique program, had a lot to offer, and I loved the ESL quality to it. I liked that it not only taught typing but reading and I like that it had certificates to help the kids be a bit more motivated to try the next step.
The price was right as well. It starts at $35 for full online access for 1 user and goes up (at a nice discount) depending on how many users you need.
If you are interested in this program and would like to find out more about Talking Fingers Inc. or Read, Write & Type, check them out online at:
Facebook
YouTube
Twitter
You can read more reviews from other homeschool families on the program if you click on the graphic below.