It is finally time. I have been looking forward to this review for a while. My kiddos and I had the chance to review a copy of
Times Tales
by
The Trigger Memory Co.





The Trigger Memory Co. has really done something I haven't seen before. They have taken to video to teach kids their multiplication facts using cute and creative stories in a mnemonic-based program. We often use mnemonics in our lives. I remember, as a teen, studying biology and learning "King Peter Can Only Feed German Shephards" to learn Kingdom Phylum, Class, Order, Family, Genus, Species. And, I didn't look that up, I still remember all of that today. It sticks when you put things like that to words and stories. The Trigger Memory Co. has figured this out and has created videos and activities to teach upper multiplication in a new and exciting way.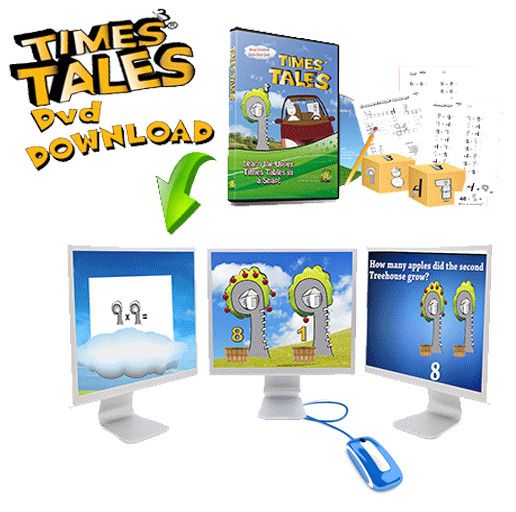 Your child will meet characters such as Mr. and Mrs. Snowman, "the sixth grade class", and more on their journey towards multiplication mastery. The best part is, there are not just videos but also fun games and cute quizzes to help your kids retain that information after you turn the show off for the day.
How We Used It:
My kids weren't sure what this was all about when we started. However, I have kids that really love to learn via video, so I knew this would be up their alley.
I turned on the video and allowed them to watch then entire thing. It's about 30 minutes long. They listened to stories that had characters they could remember. I remember, with the first video, my younger son looking at me and saying, "I like this movie but I thought we were going to learn math". I smiled (as I could see the logic behind the stories, characters, and drawings) and told him to just relax like Hannah said and watch the show. He settled in and watched until they were over.
Once each series of stories is complete, the "hostess" returns to ask them to tell the short tales back to her with only the picture as a reminder. I was surprised when my kids immediately answered each time. Once they made it through that activity we moved on to multiplication problems. They start with the characters for the numbers and move to actual black line numbers.
I was pleased that the problems were answered quickly and with very little effort from my kids. I honestly thought it would be at least a little bit challenging, but they picked it up immediately. They remembered each of the stories and their characters.
I figured the video was over and ended up with a little surprise. The very last activity is division! I kid you not, my kids were multiplying AND dividing in half of an hour. 30 minutes people!
Once that was over I gave my son the pre-test. I wanted to see if, on simple paper and pencil testing, he knew the answers. The pre-test shows the characters for the numbers. He got 100%!
Over the next few days we played the games such as crossword puzzles (yes, crosswords helped my kids learn math), a dice game, and we even used the flash cards for a memory type game. The boys had a lot of fun with it.
A week after we completed the first Times Tales video from The Trigger Memory Co. it was time for the second (they recommend 1 week between videos). They boys were ready for it. In fact, my younger son knew the exact day he got to watch the second one and reminded me about it as soon as he got up that morning. We did the exact same order of things and my boys were moving forward like champs with the rest of their multiplication facts.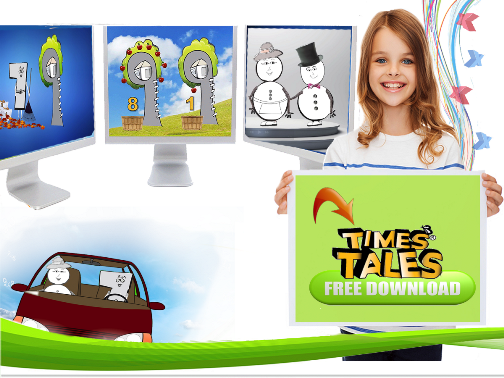 What We Thought:
Times Tales from The Trigger Memory Co. was a huge hit in our home. My boys were eager to watch the movie, enjoyed the entire set of activities, and asked for more. They wished there were more in the series to watch.
I wish we had this with addition facts. It would have been awesome. I am so glad they came out with this set for multiplication (and let's be honest, division was taught as well). My only complaint (if you can call it a complaint, it's more of a suggestion) is that the music was a bit overwhelming in some areas making some of the speech more tedious to hear. It wasn't impossible, even with my mediocre hearing. It just would have been nice to tone down the background music in a few areas.
I highly, highly recommend Times Tales from The Trigger Memory Co.. This might be my favorite product I have ever used in math, maybe in our homeschool period.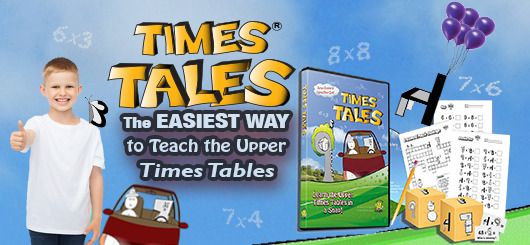 If you would like to check out Times Tales or The Trigger Memory Co., visit their Facebook page at:
Facebook
You can also read other reviewers thoughts on Times Tales if you click the graphic below.